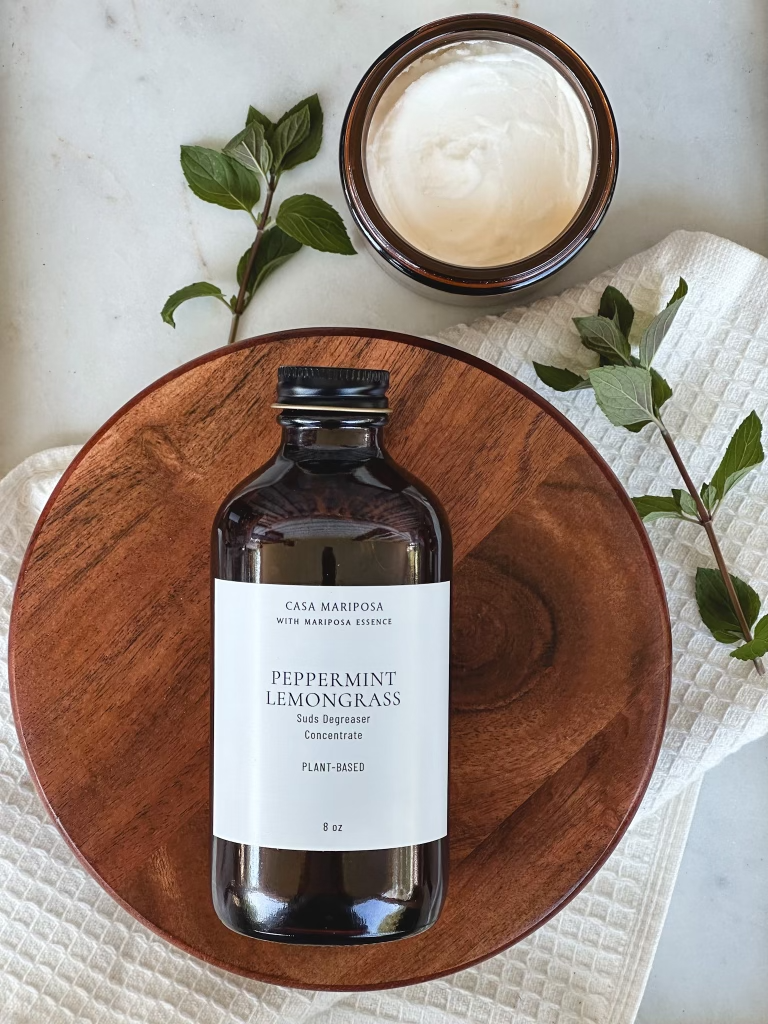 Peppermint Lemongrass Suds Degreaser and Scrub Duo
Sale price

$20.00
Regular price

$22.00
(/)
Shipping/Local Delivery Notice: We anticipate shipping or delivering this product as early as September 8th.
Our Peppermint Lemongrass Suds Degreaser and Scrub Duo offers an aromatherapy experience for cleaning and scrubbing your house throughout the year. Formulated with Peppermint and Lemongrass essential oils, this combination is invigorating,  refreshing citrusy earthy scent with health benefits.  Peppermint essential oil is commonly used for its soothing properties and its ability to promote mental clarity and alertness. Lemongrass is frequently used in aromatherapy due to its uplifting and revitalizing scent. It can help alleviate stress, anxiety, and fatigue, promoting a sense of relaxation and well-being.

Peppermint Lemongrass Suds Degreaser is concentrated and blended with essential oils of Peppermint and Lemongrass. Our concentrated suds degreaser lathers up and cuts right through the tough grease and sticky surfaces. Wash your walls, floors, countertops, sinks in your kitchen and bathrooms with just a small amount in a pail of warm water. 

HOW TO USE:  Add 1 tablespoon of Suds Degreaser to a small pail of warm water and use your cloth or sponge to wash down all surfaces. Use directly on shower doors and areas that are heavily soiled or with soap scum. Be sure to wear hand gloves when used concentrated. 

INGREDIENTS: Suds, Peppermint Essential Oil, Lemongrass Essential Oil.
Peppermint Lemongrass Suds Scrub sudsy scrubbing power is gentle enough to cleanse your sinks and bathtubs. 

HOW TO USE: Add 1-2 tablespoons of Whipped Scrub and use your cloth or sponge to scrub your surfaces.  

INGREDIENTS: Baking Soda, Suds, Distilled Vinegar, Peppermint Essential Oil, Lemongrass Essential Oil.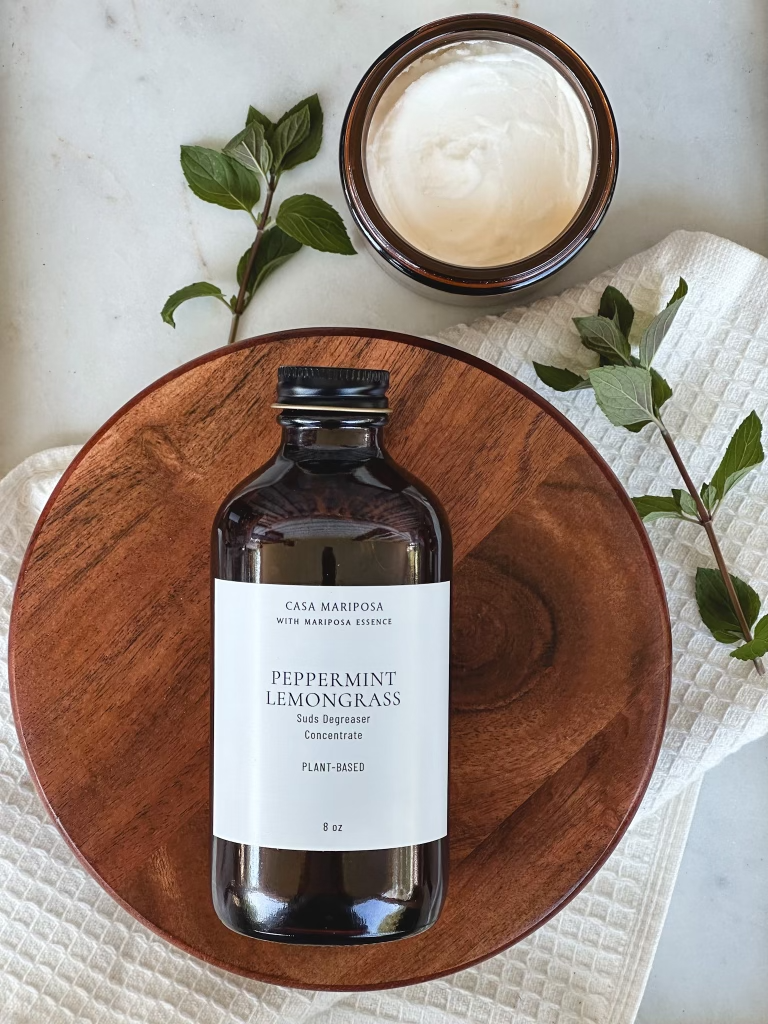 Peppermint Lemongrass Suds Degreaser and Scrub Duo
Sale price

$20.00
Regular price

$22.00
Choose options