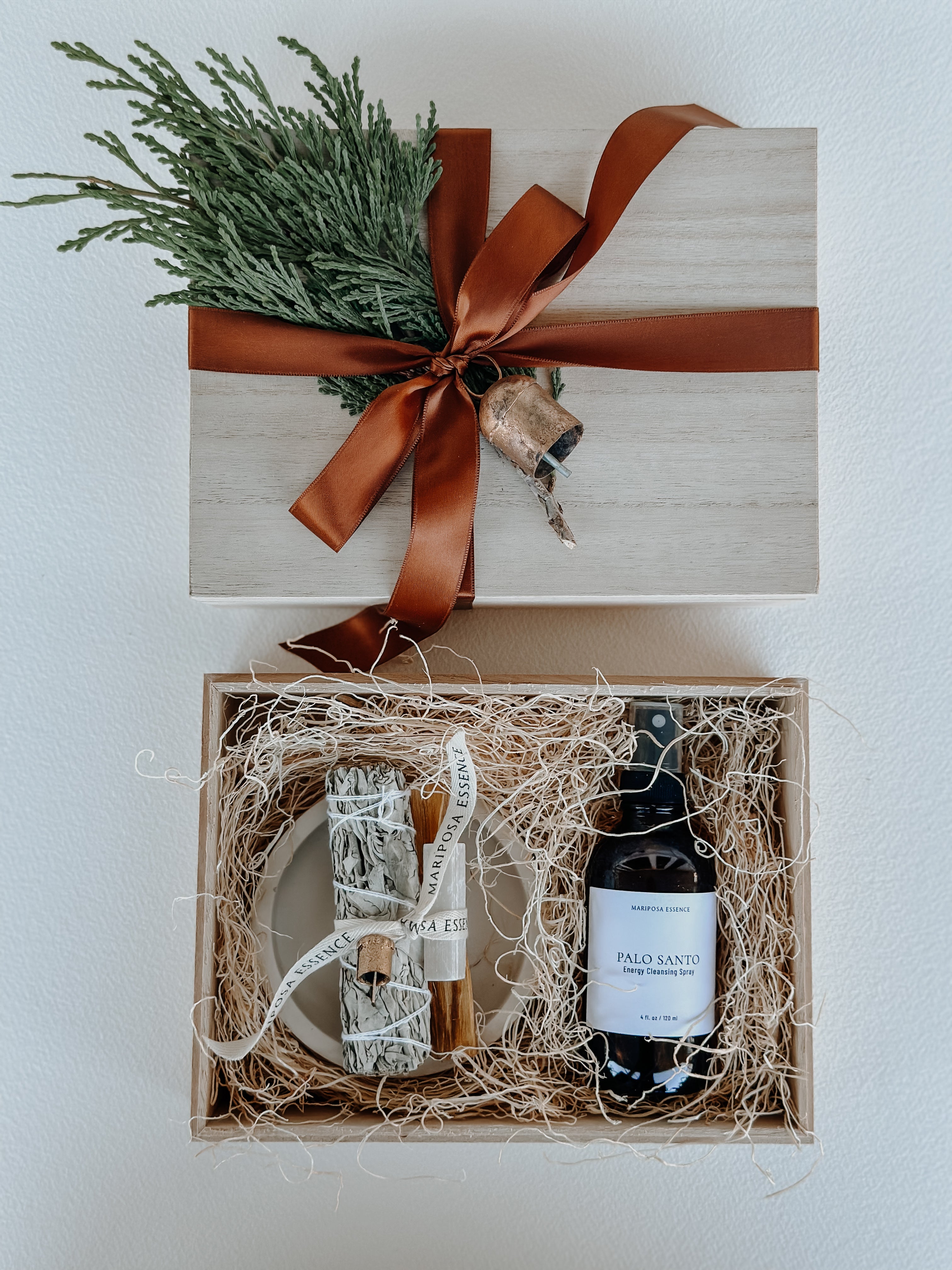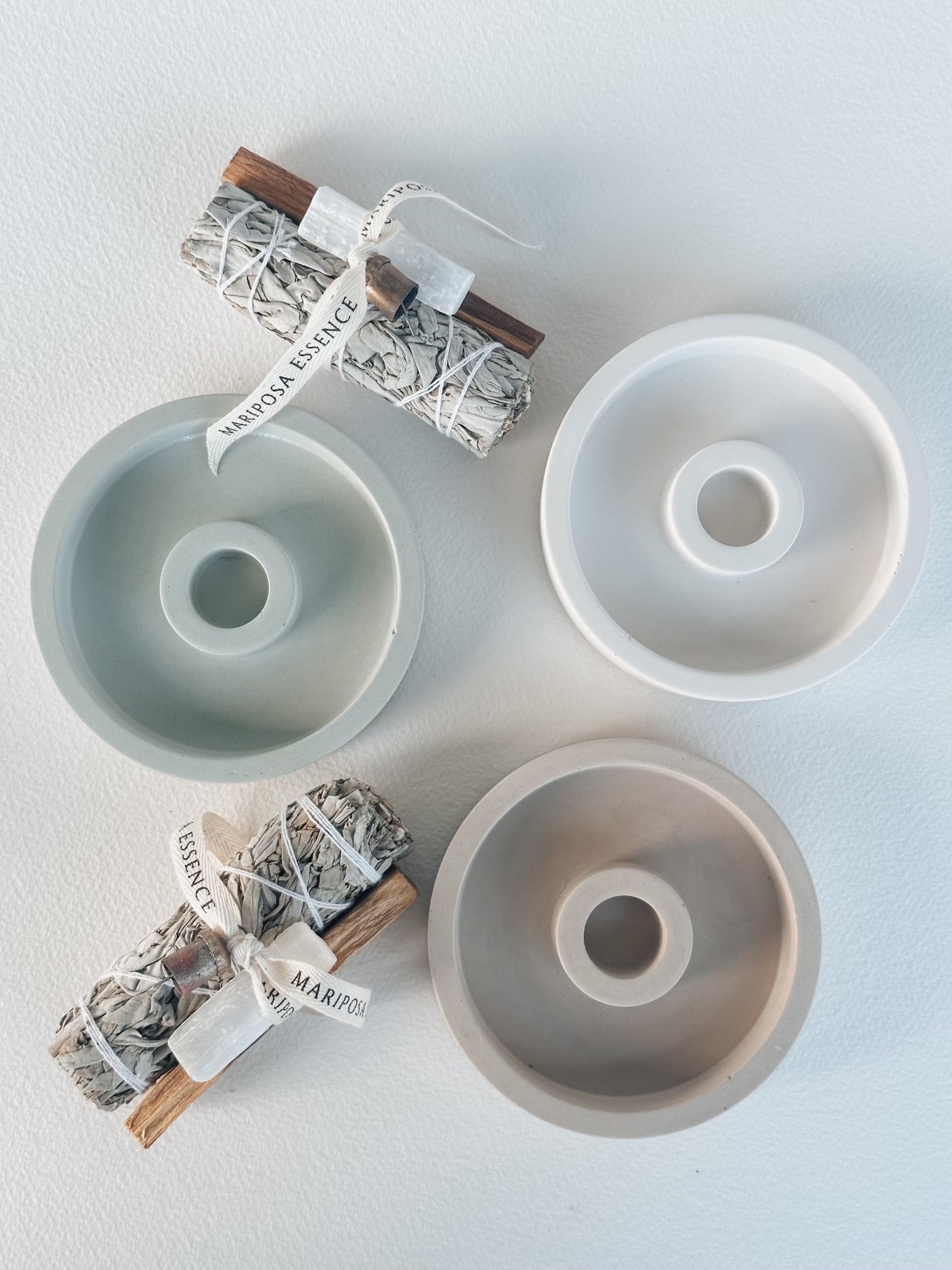 New Beginnings Energy Cleansing Ritual Gift Set
Sale price

$68.00
Regular price
(/)
Give your life and home a new beginning with this energy-cleansing ritual,  a harmonious blend of Palo Santo and Sage designed to elevate your space and usher in positive energy —the perfect way to reset and recharge your body and mind.
Crafted with utmost care and respect for ancient traditions, this cleansing ritual is perfect for those seeking a fresh start and renewed vitality.
Palo Santo (Holy Wood): Derived from the sacred Palo Santo tree native to South America, this mystical wood has been revered for centuries for its purifying properties. Our sustainably sourced Palo Santo is known for its sweet and uplifting fragrance, believed to clear negative energies and promote a sense of calm and clarity. As you light the Palo Santo during your ritual, envision a new chapter unfolding, filled with positivity and light.
Sage: Infused with the wisdom of indigenous cultures, sage has been used in rituals to cleanse and purify spaces for generations. The aromatic white sage in our ritual kit is carefully bundled, offering a grounding and purifying essence. As the smoke wafts through your space, visualize it dispelling any lingering negativity, making room for a fresh and vibrant energy to take its place. 
HOW TO USE:
Find a quiet and comfortable space where you won't be disturbed. 
Open a window or door to allow negative energy to exit.
Light the bundled Palo Santo using a flame until it ignites, then let it smolder.
Allow the Palo Santo to produce fragrant smoke and move it around your space.
After Palo Santo, light the bundled Sage, letting it smolder and producing cleansing smoke.
Walk through each room, focusing on corners and areas where energy may stagnate.
Visualize old, stagnant energy being replaced with fresh, positive vibrations.
Once the ritual is complete, extinguish the smoldering herbs safely.
WHAT'S INCLUDED:
Smudge Kit which includes White Sage, Palo Santo and Selenite Stick

Palo Santo Energy Cleansing Spray

Handmade Concrete Palo Santo holder
Wood box, ribbon, fresh/dried greens and nana bell
Instructions for use.
Embrace the transformative power of our New Beginning Energy Cleansing Ritual with Palo Santo and Sage. Elevate your environment, clear the path for positive energies, and step into a new chapter filled with clarity, inspiration, and optimism.
INGREDIENTS:
Aloe Vera Leaf Juice, Phenoxyethanol, Witch Hazel Distillate, White Willow Bark Extract, Tea Tree Leaf Oil, Polysorbate 20, Alcohol, Tetrasodium Glutamate Diacetate, Citric Acid, and Essential Oils of Organic Atlas Cedarwood, Palo Santo, Organic Patchouli, and Bergamot.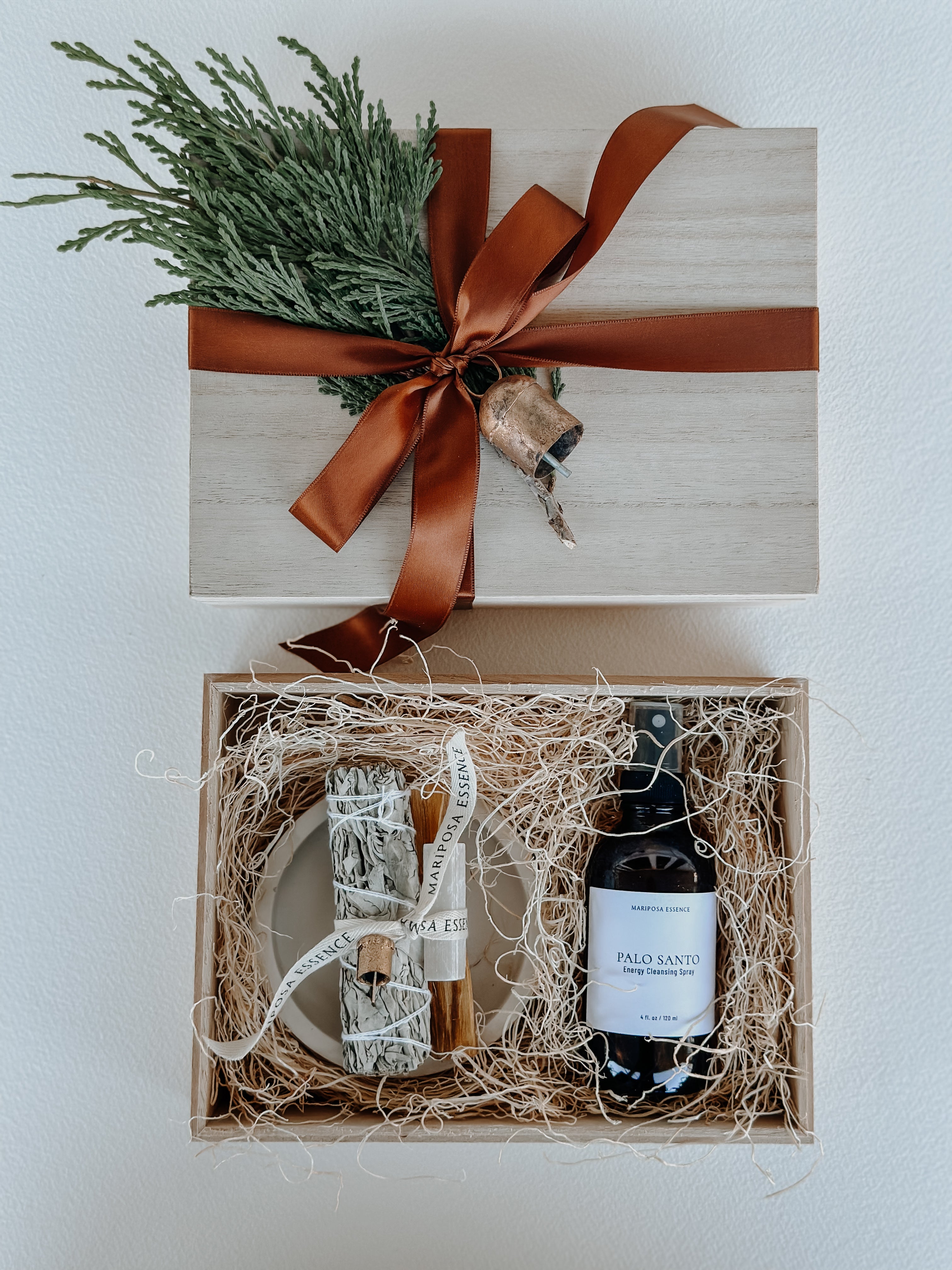 New Beginnings Energy Cleansing Ritual Gift Set
Sale price

$68.00
Regular price
Choose options